Provide full cleaning solutions & service for SMT Industry
Fulfill your cleaning requirement for wash metal Stencils , Plastic Stencils ,Screen , Misprint PCB , PCBA , Squeegee , solder pallets ,Frame ,Condenser and tools .
SAM is a professional company specializing in R&D, manufacturing and sale SMT Cleaning machine ,PCB Separator and PCB Handling equipment.We have provided professional services for domestic and foreign electronic manufacturing service company a long time.We are the leader in SMT Cleaning machine in China. We developed Stencil cleaning machine , PCB/PCBA . . .
Learn more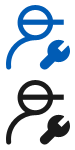 Gain more than 20 patent certificates Power-full R&D team and professional mechanical engineers.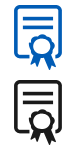 Serves attentively ,Customer Priority Provide full solutions as customer request.

Happy National Holiday

Please be informed that we will be closed from Oct 1st to Oct 7th for National holidays . For urgent inquiry , please call us or contact via Wechat /Skype .

SAM'S PRESENCE IN NEPCON SOUTH CHINA 2018

In the annual Nepcon South China Exhibition ,SAM had been successfully concluded the 24 th NEPCON show , We sincerely thanks to all customer come to visit out booths .

Nepcon South China 2018

We will introduce our cleanng machine to you at the Nepcon South China 2018 show in Shenzhen . There will be a live demonstration of SAM Cleaning Machine SM-7500 Superwash machine . We are glad to you come to SAM booth 1Q55 .
We will get you a fast free quote and schedule your job on the day and time that works best for you.